We have altered the database here so that you may offer suggestions on items you believe need to be changed, or added to, as life circumstances have changed so that we no longer have time to put in new trees. The YDNA projects continue at the links below and we welcome those of the Bates, Witt, Flatt, Floyd surnames who would like to assist in administering these projects. The main project links, including to DNA results are here:
Bates DNA
Flatt/Vliet DNA
Floyd DNA
W(H)itt DNA
Newsletters
Incidentally we always welcome help-this is a volunteer project.
If you have any questions or comments about the information on this site, please contact us. We look forward to hearing from you.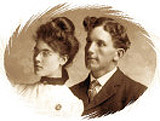 Which branch are you from?